Archbishop Kurtz Blog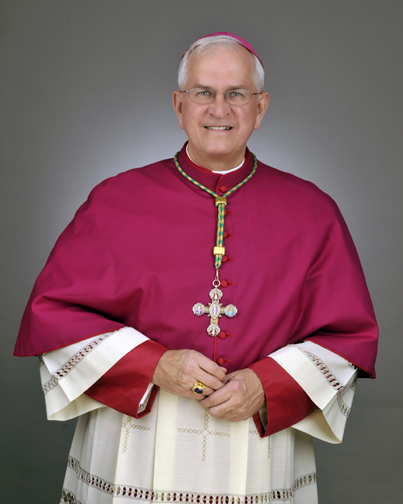 I wrote in an earlier blog (October 29) about my visit to the University of Scranton to give the keynote address for the 13th annual Northeastern U.S. Conference on DisABILITY.  While there, I talked to Daniel Gallagher of Catholic Television … Continue reading →
Below is my presidential address, delivered on November 10, for the November Assembly of the United States Conference of Catholic Bishops: Archbishop Vigano, brother bishops, friends all,  I had never met Paolo Rodari until he asked to sit down with … Continue reading →
My good friend growing up, Ed Leahy, asked me to give the keynote talk at the 13th Conference on Disability at the University of Scranton. He and I have been friends since grade school and have kept in touch all … Continue reading →
Looking back on this Extraordinary Synod, I was very inspired by the Holy Father's heart of compassion and desire to walk with people. I am reminded of Christ who looked on the crowds of people and "his heart was moved with pity for them." … Continue reading →
As I write this entry, we are in the middle of the 2nd week of the Synod on family.  I ask for your prayers. You may recall that my prayer at the beginning of the Synod was threefold: that confidence … Continue reading →
I talked with Catholic News Service about the Synod on Challenges Facing the Family in the Context of Evangelization and our hopes for it.
I'm in the Eternal City – Roma.  My visit will be for three weeks, and so I ask for your prayers.  Included at the end of this blog is Pope Francis' prayer for the Synod on Challenges of the Family … Continue reading →
Here is the video of the Holy Hour Homily I gave on September 20 at the Diocese of Charlotte's Eucharistic Congress.
My message to diocesan pro-life directors given in July at the annual Diocesan Pro-Life Leadership Conference in Charleston, SC, may help in preparing for October's Respect Life Month. Keynote at Pro-Life Leadership Conference Charleston, South Carolina July 28, 2014 It … Continue reading →
Below is the homily that I delivered to our archdiocesan Catholic elementary school teachers at the opening Mass for this school year:   A special welcome to all of you as you begin the school year!  This is a sign … Continue reading →