Find information and resources about the Archdiocese of Louisville's commitment to reporting child abuse and to ensuring a safe environment for our children and youth.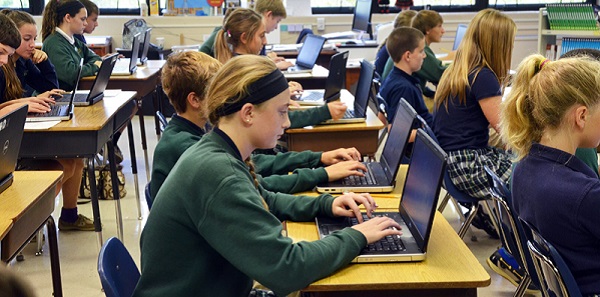 This is More Than an Education
Catholic Schools in the Archdiocese of Louisville provide 20,000 students with a unique environment that allows students to grow in their faith while performing at high academic levels in a community of dedicated educators, parents, and advocates.
Find a School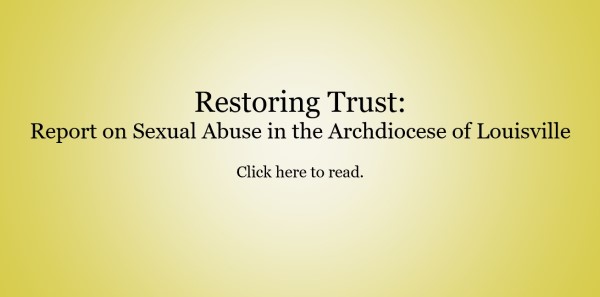 Restoring Trust: Report on Sexual Abuse
This report includes a list of credibly accused diocesan priests.  In addition to the report, we also are releasing a list of credibly accused religious order priests. This release is the beginning of a process of transparency.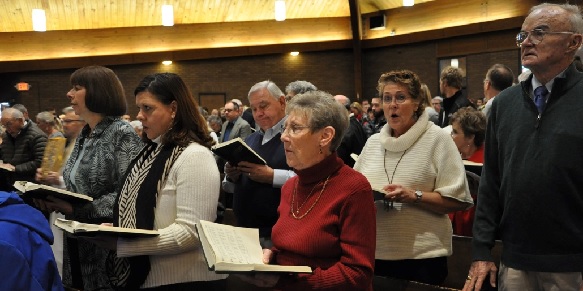 A Door That is Always Open to Everyone
All are welcome to explore the 110 vibrant and diverse parish communities in 24 counties throughout Central Kentucky. Find contact information, parish histories, Mass schedules and other information.
View Parishes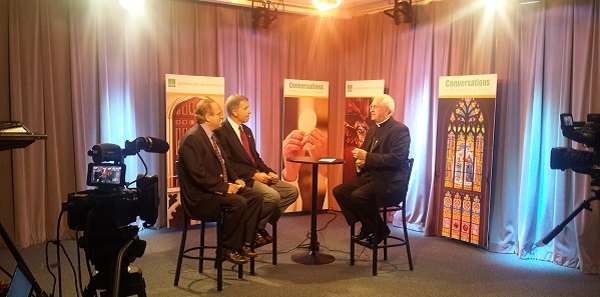 Conversations with Archbishop Kurtz
is a monthly, 30-minute television show in which Archbishop Kurtz participates in an ongoing conversation about the Archdiocese of Louisville, his involvement with the larger Church (both nationally and globally), and issues of faith in general.
Click Here to Watch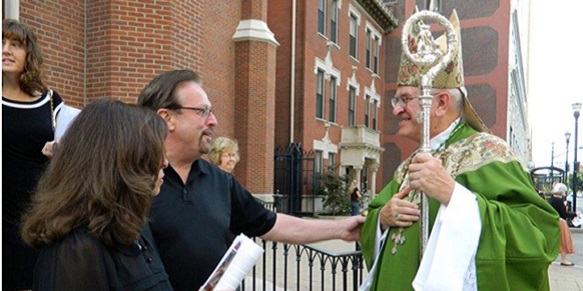 Conversations is a monthly, 30-minute television show in which I participate in an ongoing conversation about the Archdiocese of Louisville, my involvement with the larger Church (both nationally and globally), and issues of faith in [...]
IMAGE: CNS photo/Paul HaringBy Rhina GuidosWASHINGTON (CNS) -- One of the founders of liberation theology in Latin America said he supports an effort to declare St. Oscar Romero a doctor of the Catholic Church. During [...]
IMAGE: CNS photo/Josh Estey, Care International via ReutersBy Bronwen DachsCAPE TOWN, South Africa (CNS) -- Two boys at a Catholic boarding school in Zimbabwe are among the more than 300 people killed in the aftermath [...]
Mar 21, 2019 3:15pm - 5:45pm @ Ascension, School Library
Mar 21, 2019 5:30pm - 8:30pm @ St. Athanasius, School Cafeteria
Mar 22, 2019 1:00pm @ St. Michael Cemetery