Find information and resources about the Archdiocese of Louisville's commitment to reporting child abuse and to ensuring a safe environment for our children and youth.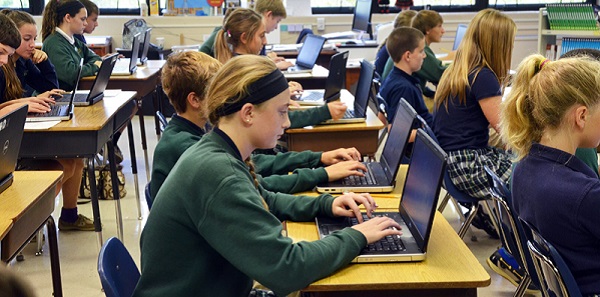 This is More Than an Education
Catholic Schools in the Archdiocese of Louisville provide 20,000 students with a unique environment that allows students to grow in their faith while performing at high academic levels in a community of dedicated educators, parents, and advocates.
Find a School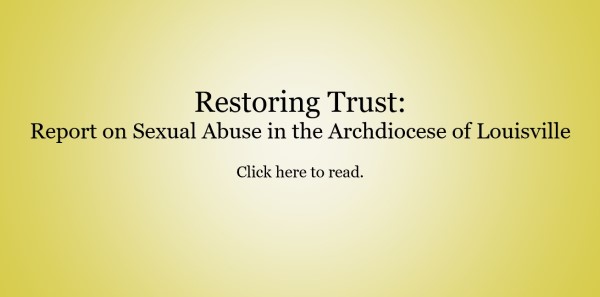 Restoring Trust: Report on Sexual Abuse
This report includes a list of credibly accused diocesan priests.  In addition to the report, we also are releasing a list of credibly accused religious order priests. This release is the beginning of a process of transparency.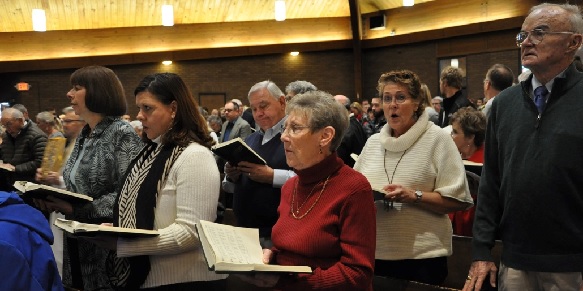 A Door That is Always Open to Everyone
All are welcome to explore the 110 vibrant and diverse parish communities in 24 counties throughout Central Kentucky. Find contact information, parish histories, Mass schedules and other information.
View Parishes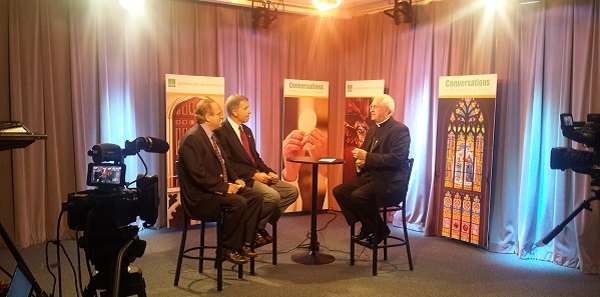 Conversations with Archbishop Kurtz
is a monthly, 30-minute television show in which Archbishop Kurtz participates in an ongoing conversation about the Archdiocese of Louisville, his involvement with the larger Church (both nationally and globally), and issues of faith in general.
Click Here to Watch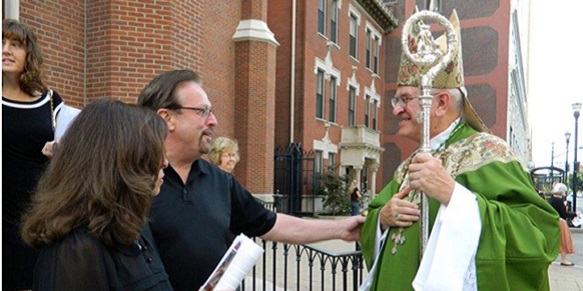 I would like to echo the invitation from Cameron Peck, our Kentucky State Deputy from the Knights of Columbus, to the men of the Archdiocese of Louisville: Do you know that you can join the [...]
By Jessica Able, Record Staff Writer GREENSBURG, Ky. — High upon a hillside — green with the signs of spring — sits Holy Redeemer Church,...
The post Holy Redeemer marks 50 years appeared first on The Record.
IMAGE: CNS photo/David AgrenBy David AgrenLA RIOJA, Argentina (CNS) -- Bishop Enrique Angelelli Carletti traveled to a rural corner of his diocese in July 1973 to celebrate the feast of San Antonio. He was run [...]
IMAGE: CNS photo/Athit Perawongmetha, ReutersBy COLOMBO, Sri Lanka (CNS) -- At least 290 people were killed and more than 500 injured in Easter attacks on three churches and three hotels in Sri Lanka. The bombings [...]
Apr 27, 2019 1:00pm - 4:00pm @ Flaget Center
Apr 29, 2019 12:00am - May 01, 2019 12:00am @ Mt. St. Francis
Apr 29, 2019 6:30pm - 8:30pm @ Our Lady of Perpetual Help