The Catholic Services Appeal is the annual invitation to the people of the Archdiocese to partner in the work of the local Church. As one of the three primary sources of funding for the work of the Archdiocese, Catholic Services Appeal gifts play a vital role in helping to fund more than 100 ministries, services, and programs.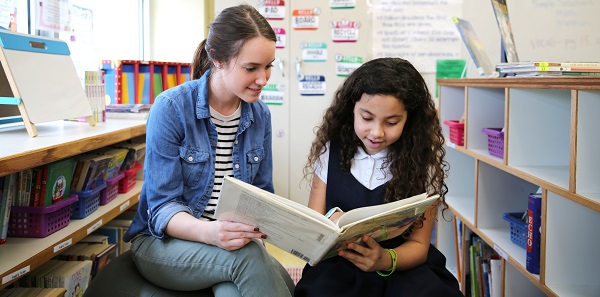 This is More Than an Education
Catholic Schools in the Archdiocese of Louisville provide 20,000 students with a unique environment that allows students to grow in their faith while performing at high academic levels in a community of dedicated educators, parents, and advocates.
Find a School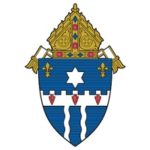 Archbishop's Leadership Briefing
Archbishop's Leadership Briefings keep Catholics informed of developments in the Church, especially in light of the Church's response to sexual abuse, and other issues of importance in the Archdiocese of Louisville.
Learn More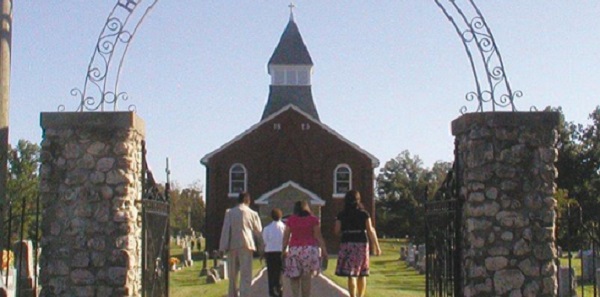 A Door That is Always Open to Everyone
All are welcome to explore the 110 vibrant and diverse parish communities in 24 counties throughout Central Kentucky. Find contact information, parish histories, Mass schedules and other information.
View Parishes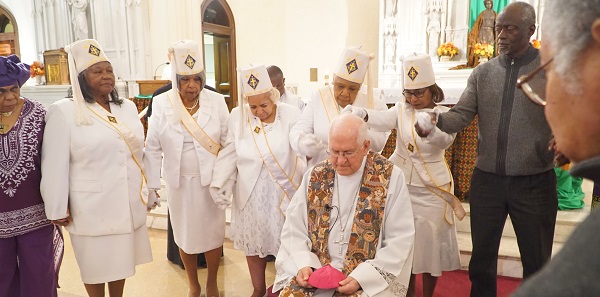 I continue to thank God for the many prayers and words of support that have come to me from you, the faithful of the Archdiocese of Louisville. This past Monday I had radical surgery and [...]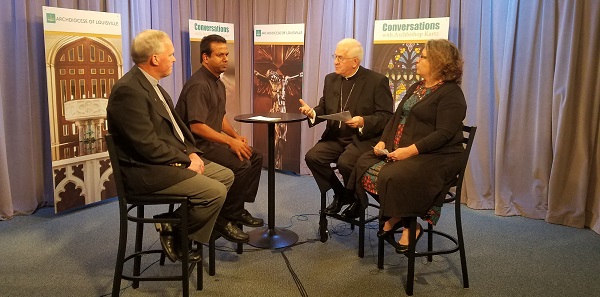 Conversations with Archbishop Kurtz is a 30-minute television show featuring an ongoing conversation with Archbishop Kurtz and his guests about the Archdiocese of Louisville, his involvement with the larger Church (both nationally and globally), and issues of faith in general.
IMAGE: CNS photo/Vatican MediaBy Cindy WoodenVATICAN CITY (CNS) -- Pope Francis told Jesuits in Thailand he was "scandalized" by some of the anti-migrant rhetoric he hears in Europe, and he is convinced people are being [...]
By Junno Arocho EstevesVATICAN CITY (CNS) -- Ignoring the reality lived by men and women today has caused a resurgence of old ideologies, such as populism, that inevitably do more harm than good, Pope Francis [...]
Dec 07, 2019 9:00am - 3:00pm @ St. Agnes, Aloysius Hall
Dec 07, 2019 9:00am - 3:00pm @ Sister Visitor Center
Dec 09, 2019 9:00am - 12:00pm @ St. Anthony Gym