Reverend John Miles, C.R., senior associate pastor at Saint Margaret Mary Church, died November 20, 2017. He was 90 years old.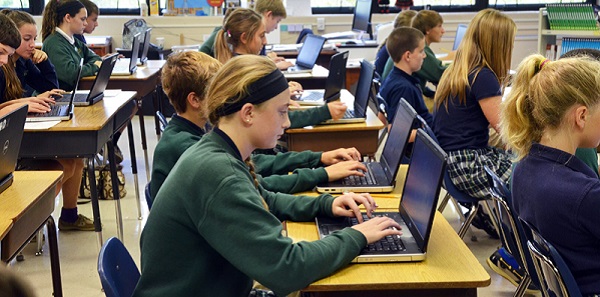 This is More Than an Education
Catholic Schools in the Archdiocese of Louisville provide 20,000 students with a unique environment that allows students to grow in their faith while performing at high academic levels in a community of dedicated educators, parents, and advocates.
Find a School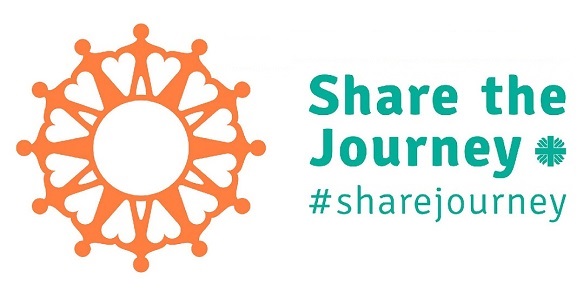 Answer the Call to Share the Journey
The September 27 launch of the Share the Journey campaign will be followed in the U.S. by a Week of Prayer and Action (October 7–13) when individuals will join in prayer, education and sharing of information about migrants and refugees.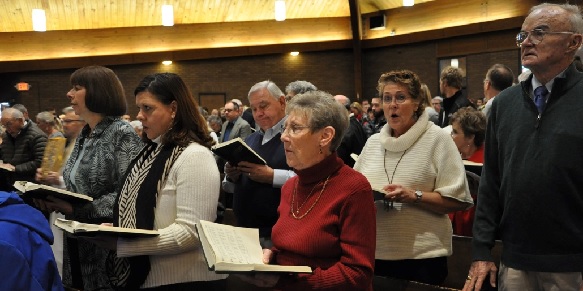 A Door that is Always Open to Everyone
All are welcome to explore the 100 vibrant and diverse parish communities in 24 counties throughout Central Kentucky. Find contact information, parish histories, Mass schedules and other information.
STATEMENT ON APPOINTMENT OF the MOST REVEREND J. MARK SPALDING AS BISHOP OF NASHVILLE Bishop-elect J. Mark Spalding It is with great joy that I receive the news of Pope Francis' appointment of [...]
Conversations with Archbishop Kurtz is a monthly, 30-minute television show in which Archbishop Kurtz participates in an ongoing conversation about the Archdiocese of Louisville, his involvement with the larger Church (both nationally and globally), and issues of faith in general.
By Jessica Able, Record Staff Writer The Archdiocese of Louisville's Office of Catholic Schools recognized 213 teachers during the teacher appreciation luncheon Nov. 8. The...
The post Teachers recognized for years of service appeared first on The Record.
By Ruby Thomas, Record Staff Writer Most charities help people in need through "one-way giving," where nothing is expected of the individuals receiving assistance. This...
The post Volunteers urged to 'reimagine charity' appeared first on The Record.
IMAGE: CNS photo/Natalie Hoefer, The CriterionBy John ShaughnessyINDIANAPOLIS (CNS) -- It wasn't the story that the 20,000 Catholic youths were expecting to hear from a religious sister. And the audience of young people inside Lucas [...]
IMAGE: CNS photo/Mike Blake, ReutersBy Lou BaldwinPHILADELPHIA (CNS) -- What does Thanksgiving really mean to you? Is it just a really big dinner, or is there something more about it that maybe you've forgotten? It [...]
Nov 29, 2017 12:00pm @ Rooster's
Dec 01, 2017 6:30pm @ Calvary Cemetery
Dec 02, 2017 9:00am - 3:00pm @ St. Agnes, Aloysius Hall