Reverend Timothy A. Hogan, a retired priest of the Archdiocese of Louisville, died on October 15, 2017, at the age of 78.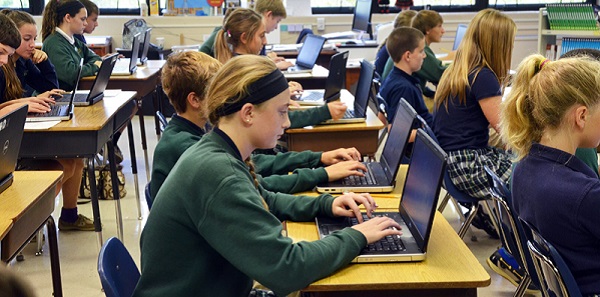 This is More Than an Education
Catholic Schools in the Archdiocese of Louisville provide 20,000 students with a unique environment that allows students to grow in their faith while performing at high academic levels in a community of dedicated educators, parents, and advocates.
Find a School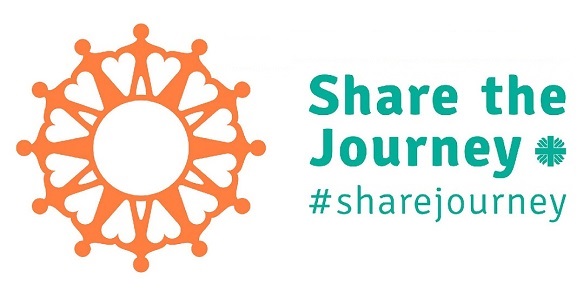 Answer the Call to Share the Journey
The September 27 launch of the Share the Journey campaign will be followed in the U.S. by a Week of Prayer and Action (October 7–13) when individuals will join in prayer, education and sharing of information about migrants and refugees.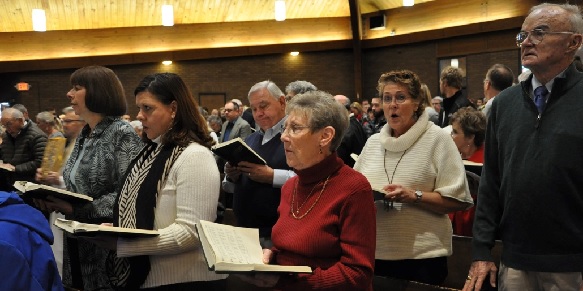 A Door that is Always Open to Everyone
All are welcome to explore the 100 vibrant and diverse parish communities in 24 counties throughout Central Kentucky. Find contact information, parish histories, Mass schedules and other information.
On Sunday, October 8, I consecrated the Archdiocese of Louisville to the Immaculate Heart of Mary.  Below is my letter of explanation, accompanied by a fine pastoral letter from Bishop Johnston, which explains well the [...]
Conversations with Archbishop Kurtz is a monthly, 30-minute television show in which Archbishop Kurtz participates in an ongoing conversation about the Archdiocese of Louisville, his involvement with the larger Church (both nationally and globally), and issues of faith in general.
By Ruby Thomas, Record Staff Writer Thanks to a grant from AT&T and some help from the Catholic Education Foundation (CEF), Mercy Academy now...
The post CEF grant from AT&T boosts STEM appeared first on The Record.
IMAGE: CNS photo/Tyler OrsburnBy WASHINGTON (CNS) -- The head of the U.S. bishops' Committee on Migration said some migrants from Honduras and El Salvador cannot safely return to their home countries in the near future [...]
By Junno Arocho EstevesVATICAN CITY (CNS) -- Christians can find hope even at the hour of death, which faith teaches is not a closed door but a wide-open passage to a new life with Christ, [...]
Oct 19, 2017 3:00pm - 5:30pm @ Ascension School
Oct 19, 2017 7:00pm - 9:00pm @ Holy Trinity Church
Oct 22, 2017 2:00pm - 3:45pm @ Cathedral of the Assumption