Archbishop Kurtz's pastoral letter, Your Parish, The Body of Christ Alive in Our Midst calls upon all of us to work for the renewal of parish life and also introduces a process of discernment that will take place in our parishes over the next two years.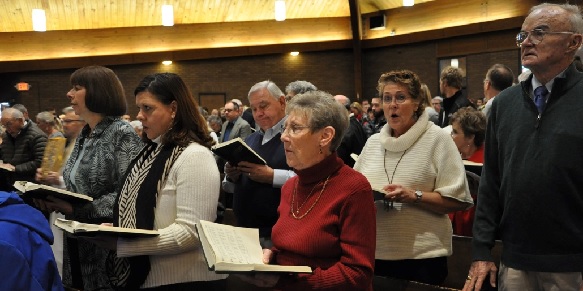 A Door That is Always Open to Everyone
All are welcome to explore the 110 vibrant and diverse parish communities in 24 counties throughout Central Kentucky. Find contact information, parish histories, Mass schedules and other information.
View Parishes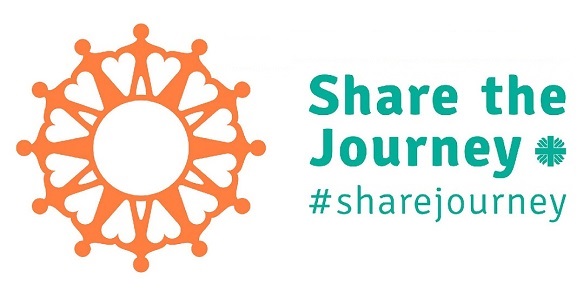 Days of Human Dignity #sharejourney
Pope Francis issued an invitation in September of this year to "Share the Journey" with the millions of migrants around the world. As one way to "Share the Journey," the Archdiocese of Louisville will observe "Days of Human Dignity" beginning January 2018.
Click here for more info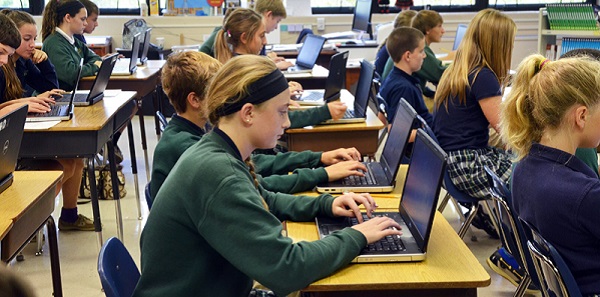 This is More Than an Education
Catholic Schools in the Archdiocese of Louisville provide 20,000 students with a unique environment that allows students to grow in their faith while performing at high academic levels in a community of dedicated educators, parents, and advocates.
Find a School
Don't be a "practical atheist." Listen below to my homily from the Archdiocese of Louisville's inspiring 2018 Catholic Women's Conference:
Conversations with Archbishop Kurtz is a monthly, 30-minute television show in which Archbishop Kurtz participates in an ongoing conversation about the Archdiocese of Louisville, his involvement with the larger Church (both nationally and globally), and issues of faith in general.
IMAGE: CNS/Paul HaringBy Junno Arocho EstevesSAN GIOVANNI ROTONDO, Italy (CNS) -- Many people admire St. Padre Pio, but too few imitate him, especially in his care for the weak, the sick and those who modern [...]
IMAGE: CNS/Paul HaringBy Carol GlatzVATICAN CITY (CNS) -- A Vatican tribunal found Archbishop Anthony S. Apuron of Agana, Guam, guilty of some of the accusations made against him, accusations which included the sexual abuse of [...]
Mar 21, 2018 8:30am - 2:30pm @ Pastoral Center
Mar 22, 2018 8:15am - 9:00am @ Holy Name Catholic Church
Mar 22, 2018 7:00pm - 9:00pm @ St. Martha Church