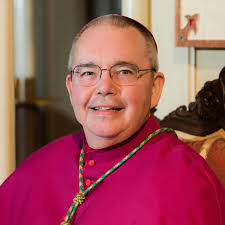 It is with deep joy that I join with the faithful of the Diocese of Memphis in welcoming Bishop David P. Talley as the 6th bishop of Memphis and thanking our Holy Father Pope Francis for this wonderful appointment.  Bishop Talley, 68 years old, brings a wealth of experience as a priest for almost 30 years and as a bishop in his sixth year.  He has served well as a diocesan bishop of Alexandria in Louisiana and as a canon lawyer.  Most importantly, he brings the heart of a pastor and a sterling reputation as a good shepherd devoted to Jesus Christ and His Church, deeply concerned for those he serves, humble, and wise.
As the apostolic administrator of the Diocese of Memphis for the past four months, I can readily testify that Bishop Talley brings the spiritual mindset of Christ and the pastoral skills that will serve the Diocese of Memphis well.  As the Archbishop of Louisville, I warmly welcome Bishop Talley into the Province of Louisville and happily pledge my support to him in the days ahead.
Ad multos annos – may he serve for many fruitful years.
Most Reverend Joseph E. Kurtz, D.D.
Apostolic Administrator – Diocese of Memphis
March 5, 2019