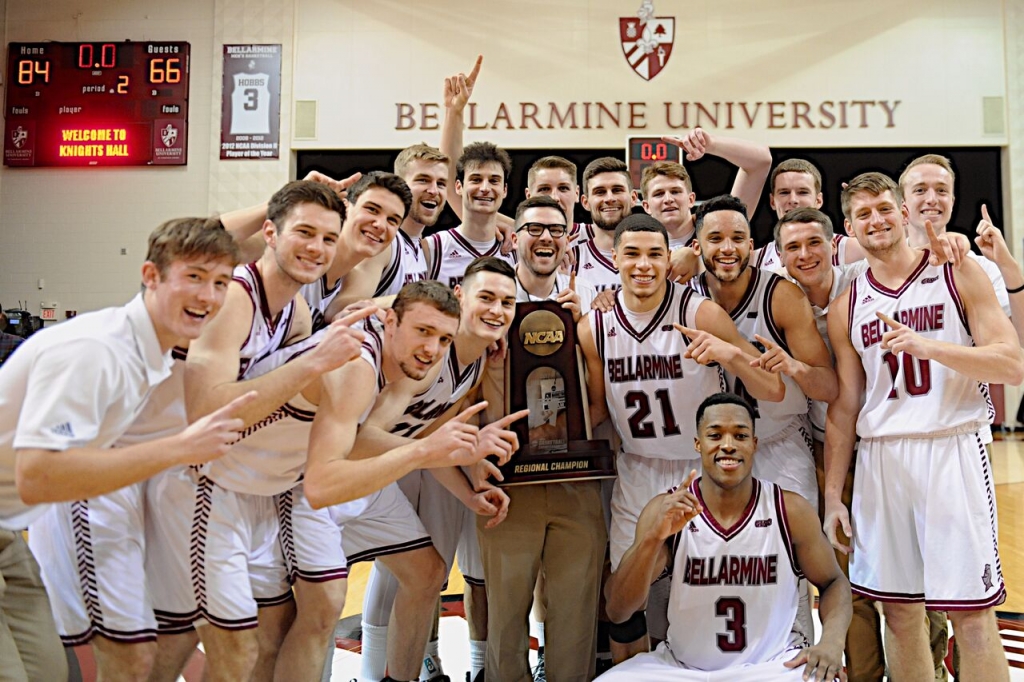 Today I sent the following message to our Bellarmine Knights who are getting ready to compete in the NCAA, Division II Elite Eight:
Please know of my prayers and best wishes as the Bellarmine Knights Men's Basketball Team heads to Sioux Falls, SD for the NCAA Division II Elite Eight. I was thrilled to be able to announce your victory in the Midwest Region on Tuesday night in front of 2,000 people who were attending the Salute the Catholic School Alumni Dinner. This event honored, among several other Catholic school alumni, your provost, Dr. Carole Pfeffer.
This is a great team of players, many hailing from the Commonwealth of Kentucky, and I know of the tremendous spirit of your friends, family, and fans.  Congratulations for your great accomplishments!  I extend special thanks to Coaches Scott Davenport, Beau Braden, Felton Spencer, and Doug Davenport and to your chaplain, Father Dale Cieslik.  You will be in great hands in the Diocese of Sioux Falls, led by Bishop Paul Swain.
May you be protected by God's grace and may you continue to advance in the tournament.  We are proud of you! Go Knights!
Most Reverend Joseph E. Kurtz, D.D.
Archbishop of Louisville
March 17, 2017