"We proclaim that human life is a precious gift from God; that each person who receives this gift has responsibilities toward God, self and others; and that society, through its laws and social institutions, must protect and nurture human life at every stage of its existence."
U.S. Catholic Bishops, Pastoral Plan
for Pro-Life Activities, November 2001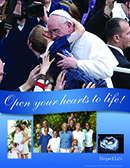 Public Education
Public Policy
Pro-Life Ministry promotes the Church's teaching regarding the dignity of life from conception to natural death:
Euthanasia
Faithful Citizenship
Human Trafficking
IVF/Reproductive Technology
Natural Family Planning
Stem Cell Research
Abortion
Assisted Suicide
Contraception
Conscience Protection
Death Penalty
Disabilities
Domestic Violence
"Blessing of the Child in the Womb."
A wonderful way to reach out to parents and to the child in the womb of the mother and extend the gracious greeting of Christ, the "Blessing" is explained and extended in a booklet that Archbishop Kurtz co-authored called Gift of Joy. Please consider sharing this booklet with any expectant parents you may know. To order, go to osv.com or Amazon.com.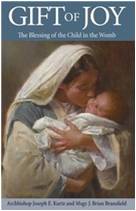 Archdiocesan Pro-Life Coordinator
Ed Harpring
(502) 471-2154
Email
Maloney Center
1200 South Shelby Street
Louisville, KY 40203
For a free subscription to the "Dignity of Life" e-newsletter, contact Ed.

Project Rachel
A post-abortion ministry of the Archdiocese of Louisville. To learn more, speak to someone confidentially at:
Phone: (502)-471-2155
Email

Faithful Citizens
Represents the Church and the state's four Roman Catholic dioceses in public policy matters on both the state and federal levels.
Learn More >

Providing Hope. Creating Change.
Provides pregnancy and adoption service for people in need, advocates for justice in social structures and human trafficking, and calls the entire Church and other people of good will to do the same.
Learn More >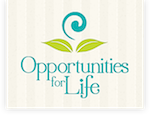 Opportunities for Life
Personal and confidential help to those experiencing an untimely pregnancy.
Learn More >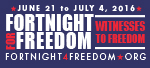 Fortnight for Freedom
A special time for prayer, education, and action hosted by The United States Conference of Catholic Bishops.
Learn More >