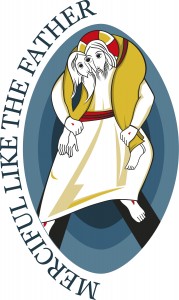 Pope Francis has called an extraordinary Jubilee, a Holy Year of Mercy to begin on the Feast of the Immaculate Conception, December 8, 2015.  It will end by the beginning of Advent 2016.
What is a jubilee year?  A jubilee year is a special year called by the church to receive blessing and pardon from God and remission of sins. The Catholic Church has called jubilee years every 25 to 50 years since the year 1300 and has also called special jubilee years, known as extraordinary jubilee years.
As explained in the Church document Misericordiae Vultus that announced this Year of Mercy, Pope Francis is focusing on mercy because "We constantly need to contemplate the mystery of mercy.  It is a wellspring of joy, serenity, and peace. Our salvation depends upon it" (2).   He reminds us that "Jesus affirms that mercy is not on an action of the Father. It becomes a criterion for ascertaining who his true children are. In short, we are called to show mercy because mercy has first been shown to us" (9).  And he challenges us: "Mercy is the very foundation of the Church's life.  All of her pastoral activity should be caught up in the tenderness she makes present to believers…The Church has an endless desire to show mercy" (10).
In response to this call, the Archdiocese has announced a series of activities. They include:
Individual parishes also will hold special programs and activities. Further information about parish offerings and all of the activities listed above will be added to this page as it becomes available.