A Christmas message from the archbishop
Christmas is almost upon us! During this holy time, I greet you in the name of . . .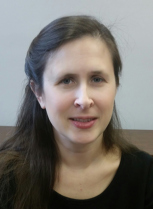 A new editor is named for The Record
By Glenn Rutherford, Record Editor When Marnie McAllister was a young woman — a . . .
Read The Record online >>
On Christmas, pope urges people to hear the cry of suffering children


Mexican's devotion to 'Nino Dios' evolves into colorful tradition


Pope says all religious leaders must condemn Islamic State


Jan 08, 2015 7:00pm - 9:30pm @ Our Lady of Lourdes Parish
Jan 10, 2015 10:00am - 12:30pm @ St. Catharine College Hamilton Hall
Jan 22, 2015 4:30pm - 6:30pm @ Undercroft of the Cathedral of the Assumption