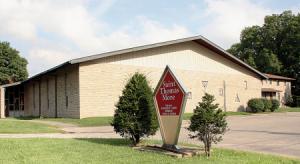 Clergy
Pastor: Rev. Brian A. Kenney
Permanent Deacons: John M. Fellonneau, W. Timothy Johnson, Terry W. Maguire, Michael A. Tolbert
Pastoral Staff
(An asterisk by staff's name indicates that he or she is a volunteer and cannot be routinely reached at the parish office. For questions about this area of ministry, please contact the parish office.)
Director of Religious Education: Julie Stieren
School Principal (Saint Nicholas Academy): Kathy DeLozier
Liturgy Music Coordinator: Chip Lucas*
Liturgical Ministers Coordinator: Julia Lish*
Bookkeeper: Marie Blumeier
Secretary: Benida Crask
Mass Schedule
Sundays — Sat evening: 4 p.m.; Sun: 10:30 a.m.
Holy Days — Holy Day: 12 noon, 7 p.m.
Reconciliation
Saturdays — 4:45 p.m. at Our Lady of Mt. Carmel
History
In 1943 As World War II raged, Archbishop John A. Floersh envisioned carving a new parish out of Holy Name Parish in the South End of Louisville for a growing Catholic community. By the time the parish was established in February 1944, and Father John P. Hannon was appointed the first pastor, the church was under construction. St. Thomas More School, which the Sisters of Charity of Nazareth staffed, opened that September.
After the war, the parish and its neighborhood mushroomed. A convent and additional classrooms were followed quickly by a second parish church, completed in January 1965. In response to the liturgical changes encouraged by the Second Vatican Council, it was constructed "in the round," of natural stone and wood, with little ornamentation. Internationally recognized artists designed the stained-glass windows (Gabriel Loire) and crucifix (Ade Bethune). As one of the first "modern" churches, it was both hailed as "a fine example of modern church architecture" and criticized for being "a big barn."
In the spirit of lay leadership, a school board was created in 1966. Various ministries developed to meet the needs of the 1970s and 80s: Respect Life, Project Hope, Prime Time, a divorced, separated, and widowed group, and others.
Four parishes were founded from St. Thomas More—SS. Simon and Jude, St. John Vianney, St. Jerome, and Our Lady of Mount Carmel. Reduced to a square mile and financially limited, St. Thomas More continues to support Catholic education and care for the poor. It has been instrumental in promoting inter-parish cooperation and regional ministries. The parish school closed in 2004 in favor of a regional school, St. Nicholas Academy. The new parish life center, including a gymnasium, accommodates shared uses and public services. With over 1,200 parishioners, St. Thomas More's renewed vision focuses on the ministry of spreading the Gospel in the South End.