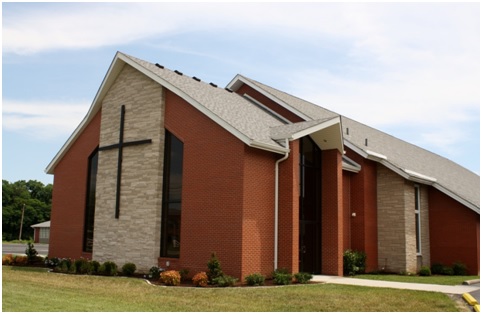 Clergy
Pastor: Rev. David A. Cockson
Permanent Deacon: Lucio A. Caruso
Pastoral Staff
Pastoral Associate and Director of Religious Education: Paula Silliman
Coordinator of Music: Andrew Thuita
Business Manager: Steve Walker
Secretary: Mary Bentley
Mass Schedule
Sundays — Sat evening: 4 p.m.; Sun: 10:30 a.m.
Holy Days — See Bulletin
Daily — See bulletin
Reconciliation
Half-hour before weekend Masses
History
St. Ignatius Martyr Parish was established in 1963 with Father Stanley Schmidt as the first pastor. Its strong and vibrant outreach ministries have expanded, aided by volunteers and donations from an ethnically diverse membership that hails from more than thirty zip codes. The parish currently has a growing, vibrant immigrant group hailing from Burma, Thailand, South Korea, China, and Africa.
St. Ignatius has one of the strongest St. Vincent de Paul Society conferences in the Archdiocese. The Southeast Helping Hand Center, founded in the parish in 1994, assists four other St. Vincent de Paul Society chapters and feeds more than 5,000 annually.
Staffed by the Ursuline Sisters of Mount St. Joseph, St. Ignatius School educated children from 1963 to 1991, when it merged with Resurrection and Guardian Angels Schools to form Thomas Merton Academy, which closed in 2003. St. Ignatius campus hosted a Multicultural Child Development Center for ages six months to pre-school-age children which closed in 2010. The Eagles Athletic Club was formed in 1978 to support school athletics. When the school closed, it became an organization benefiting the parish and multiple other agencies through its charitable works. Through monthly chicken dinners, the Eagles provide aid to many communities through services and financial support, both locally and around the world. It also provides fellowship for many men over a wide area who would otherwise have no contact with the Church.
Parishioners participate in numerous religious, charitable, and social activities. Six parishioners have received Outstanding Leadership Awards in recent years. A rich ecumenical dimension of parish life emerges in efforts to work toward improving living conditions in troubled areas. A Hidden Treasures group formed in 2003 serves senior citizens.
The robust, multicultural worship owes much to parishioners' service through hospitality and art and environment ministries and as Eucharist ministers, servers, lectors, choir, and cantors. Children's Liturgy of the Word has been growing since it began in 2004. Concern for others flows into ministry to the homebound.
With over 475 parishioners, St. Ignatius strives to live up to its Catholic identity within the "One, Holy, Catholic, and Apostolic" Church, open and flexible to the work of the Holy Spirit.