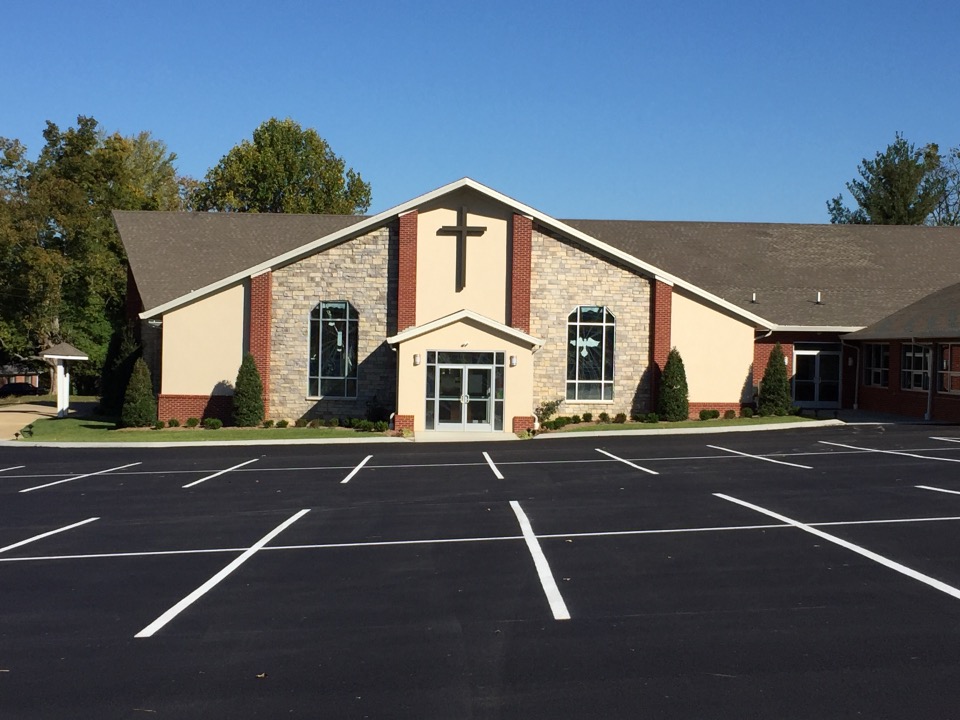 Clergy
Presbyteral Moderator: Rev. R. Dale Cieslik
Pastor: Rev. Kien Nguyen
Pastoral Staff
Children's Faith Formation: Clara Fulkerson
Adult Faith Formation: Renelle Stallings
School Principal: Camille Boone
Music Director: Karen Kuenzig
Business Manager: Kim Fell
Secretary: Tammy Manley
Mass Schedule
Sundays — Sat evening: 5 p.m.; Sun: 8:00 a.m., 10:00 a.m.
Holy Days — See bulletin.
Daily — Tue, Thu, Fri: 8 a.m.; Wed: 8:45 a.m. (8:00 a.m. when school is not in session)
Reconciliation
Saturdays — 4:00 p.m. or by appointment
Eucharistic Adoration
First Fridays — 8:30 a.m.-11:00 a.m.
History
The roots of St. Gregory Parish stretch into the early days of the Diocese of Bardstown. In 1827, Catholic settlers gathered for Mass at a farmhouse near the present site of St. Gregory Church. Occasional prayer gatherings continued until 1851, when Catholic families joined in building the first church at St. Gregory Cemetery. A second church was erected in 1922 under Father William D. Pike.
No resident pastor was assigned until Father Leo Smith in 1923, but many priests attended the parish, beginning in 1854 with Father P. Tscheider, S.J., the first pastor. The Sisters of Charity of Nazareth staffed the school, which opened just over a year later.
The farming and agricultural climate of the Samuels region sustained the community until the Depression, when many parishioners left in search of work. In 1935, St. Gregory was attached to Nazareth under the direction of Father James P. McGee, who served St. Gregory for some twenty years.
Just as the names Flaget and Spalding loom large in the memories of central Kentucky Catholicism, the names of priests such as Smith, McGee, Bancroft, and Dickman fill the memories of generations of St. Gregory's faithful. The Sisters of Charity of Nazareth also contributed much. In 1924, they erected the first formal building housing the parish school; they are fondly remembered in prayer today, almost two decades after the last sister left active teaching in the parish.
The present church, built in 1960, serves nearly 1,900 parishioners and rings with the voices of new families and new faces that intermingle with generations past. Rapid growth in the 21st century has brought new challenges and graces. The parish mission statement, created in 2005, reads: "With Jesus Christ as our model, and inspired by the Word of God, we are called forth from the altar to live Gospel stewardship, to welcome the stranger, to serve the needs of others, and to nourish spiritual growth at all levels of human development."