Horse Cave, Hart Co.
Established 1953
Registrations: 87
Address
Our Lady of the Caves Church
(Please note: parish office and mailing address is different from its location.)
Location: 1010 S. Dixie Street
Horse Cave, KY 42749
Parish Information
(Attended from Saint Helen, Glasgow)
Office and Mailing Address: 230 Cavalry Dr., Glasgow, KY  42141-1034
Phone: (270) 651-5263
Email: sthelen@glasgow-ky.com
Website: http://www.sthelenolc.org/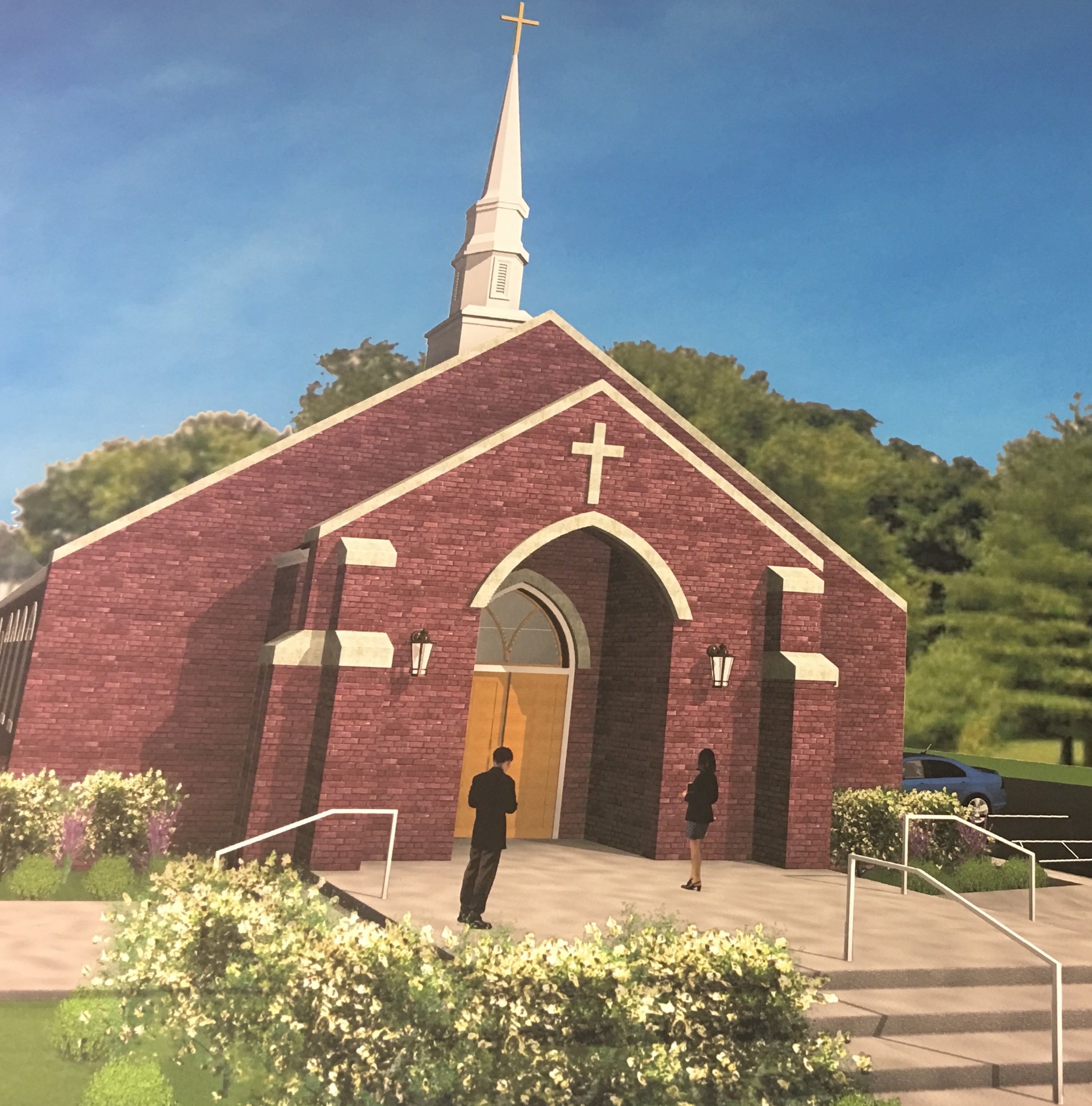 Clergy
Pastor: Rev. Ben Cameron, C.P.M.
Associate: Rev. Victor A. Moratin, C.P.M.
Permanent Deacons: Lee G. Bidwell, David U. Smith
Pastoral Staff
Business Manager: Therese Beakes
Mass Schedule
Sundays — Sat evening: 7 p.m. (Spanish); Sun: 8 a.m.
Holy Days — See bulletin
Daily — Wed: 8 a.m.; Fri: 5:30 p.m.
Reconciliation
20 minutes before all Masses on Sundays, Wednesdays. and Fridays
History
Father Joseph L. Wheatley was assigned as pastor of St. Helen in Glasgow in 1937. After commuting from Louisville for ten years, he was able to establish a residence in Glasgow, becoming the first resident pastor in more than forty years. Father Wheatley also served the chapel at Mammoth Cave National Park.
In 1951 Thomas Edward Aubrey of Louisville donated funds to establish a small church in an underserved area of the diocese. Archbishop John A. Floersh asked Father Wheatley for suggestions on how to use this gift, and Father Wheatley identified the need for a mission or chapel at Horse Cave in Hart County. At that time there were eleven Catholic families in Horse Cave, and Father Wheatley anticipated that the number might grow. He also pointed out that having a mission church in the area would relieve the congestion at the Mammoth Cave Chapel during the tourist season.
The project was approved, and Father Wheatley built a mission church on Highway 31, about one-half mile from Horse Cave, Kentucky. The church was blessed in October 1954 by Archbishop Floersh and placed under the patronage of Our Lady of the Caves.
Today, those eleven families have grown to 75 families and 250 parishioners. Our Lady of the Caves remains a mission of St. Helen in Glasgow under the leadership of the Fathers of Mercy.