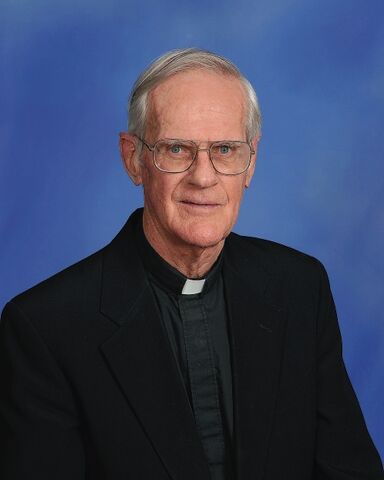 Reverend Thomas A. Hommrich
Date of Birth: October 20, 1938
Date of Ordination:  July 25, 1964
Date of Death: February 22, 2017
Reverend Thomas A. Hommrich, a retired priest of the Archdiocese of Louisville, died on February 22, 2017 at the age of 78.  Father Hommrich, a native of Louisville, was baptized at the former Saint Aloysius Church on Payne Street and attended Holy Name School. He attended Saint Thomas Seminary for high school and two years of college and completed his college and seminary degrees at the Collegium Canisianum in Innsbruck, Austria.
Father Hommrich served as Associate Pastor of the following parishes: Holy Family, the former Saint Vincent de Paul in Louisville, Saint Augustine Church in Lebanon, Our Lady of Lourdes, Saint Elizabeth of Hungary, Holy Spirit, Holy Family, Saint Ignatius Martyr, Our Mother of Sorrows, and Saint Leonard.  He was pastor of Holy Family Church, Holy Spirit Church in Jamestown, Ky., Good Shepherd Church in Columbia, Ky. Saint Elizabeth Ann Seton Church, Saint Mary Church in Hillview, and Saint Luke Church.
Father Hommrich also served as Adjutant Judicial Vicar of the Tribunal from 1987 to 1989, on the archdiocesan Personnel Commission from 1969 to 1973, and on the Priests' Council.
The concelebrated Mass of Christian Burial will be celebrated on Monday, February 27, 11:00 a.m. at Saint Elizabeth Ann Seton Church, 11501 Maple Way, Louisville. Visitation will be held at Bosse Funeral Home, 1355 Ellison Avenue, from 2:00 to 8:00 p.m. on Sunday, February 26 and from 10:00 to 10:50 a.m. at the Church on Monday.
Burial will be in Calvary Cemetery following the funeral liturgy.