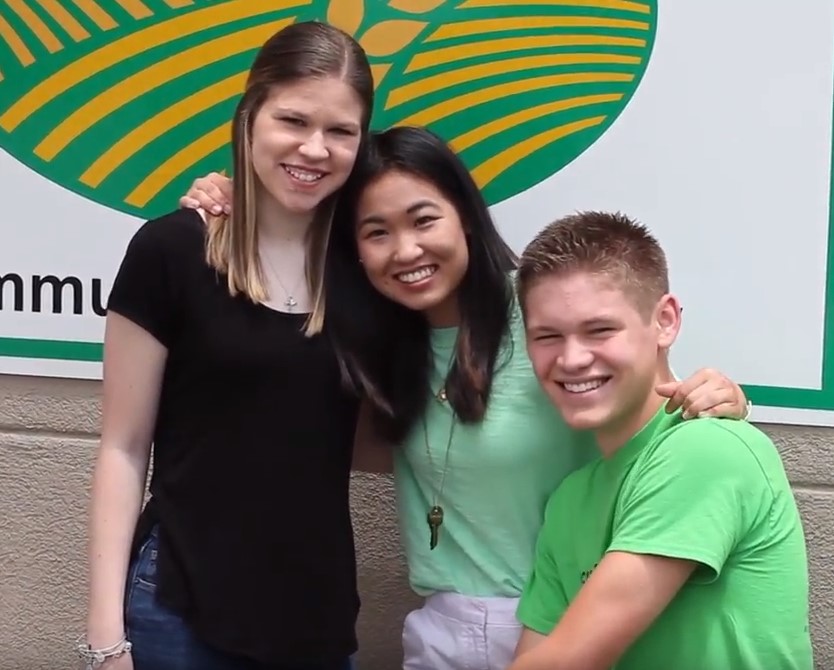 My name is Nicholas Terrell and I am a senior at Bethlehem High School in Bardstown. I am here to thank the many people who serve as youth ministers in our Archdiocese. So, thank you!
I would like to brag on our youth ministers for a second if I may. I would like you to think of a gift-person in your life. A gift-person is someone who has given you a gift, maybe your humor, kindness, or your generosity; most importantly, a gift that has come to define your character. Most people would say that their gift-person is their father, mother, a teacher, or a coach, but gift-people all have one thing in common, they help better you and help define who you are as a person. I don't believe my gift-person knows that they mean so much to me. My gift person is my inspirational youth minister, Mrs. Ellen Sprigg. Now, Mrs. Sprigg is a superior human being. She is caring, kind, and emotional to name a few characteristics, and is practically like the Youth Group's mother, which is fine with us. Little does she know how she has influenced my life and is a huge part of who I am now.
To explain how she has influenced me so much, I will describe how we met and the situation leading up to the wonderful meeting. I was in a rough spot in my life. Things were going in the opposite way I wanted them to go, I actually stopped believing in God. So when my parents said that I was going to the local Catholic Youth Group, I wasn't too thrilled. I thought that youth groups were led by grumpy, old people that would just lecture us on Jesus stuff, which was the opposite of what I wanted at the time. As soon as I walked in, this happy lady was there with the biggest, most welcoming smile you have ever seen, saying, "Hi, my name is Ellen Sprigg, who are you?" From that moment, my life changed.
With her guidance and encouragement, I became a major part of the Youth Group's involvement in my community. From this involvement, I have deepened my faith and have become closer to God than I ever have been. The best part is that my faith just keeps growing too, like a holy wildfire. From this wildfire, I have been driven to be a part of many different faith-based activities. I have been to the Christian Leadership Institute, also known as CLI; I have been part of the Youth Advisory Board for this Archdiocese; I have been to the National Catholic Youth Conference; and I have also been a part of the recent Catholic Services Appeal campaign video. All of these things have been on a major scale, but the opportunities that have deepened my faith the most were on a smaller scale. These include the random acts of kindness, the Christmas lunch for the elderly, and yes, even the hectic movie nights. All of these opportunities have one thing in common, there was encouragement from my youth minister.
Of course, this is a personal experience of mine and not everyone can connect the same way I can, but there are still those that have parallel stories. On behalf of young people that have lived through these trials and tribulations, or who found themselves distant from God, I want to say thank you to our youth ministers for your leadership and guidance. Thank you for always being the foundation, the pillar, and as Jesus would say, the rock upon which we are to build the faith. Thank you for always lending a helping hand, being a shoulder to cry on, and most importantly, for being our youth ministers.
This blog post is excerpted from a speech Nic Terrell presented at the annual Youth Ministry Celebration on October 12, 2018.  Nic and his family are members of the Basilica of Saint Joseph Proto-Cathedral in Bardstown, KY.