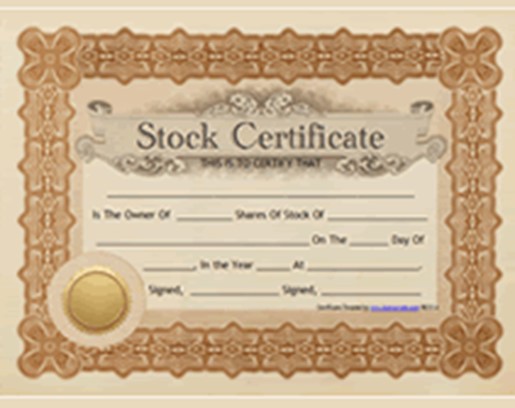 By Tink Guthrie, Vice Chancellor  
Now that the calendar has turned to December, thoughts often turn to the upcoming Christmas season. For some, this brings joyfulness in anticipation of spending time with family and loved ones. For others, this brings angst in anticipation of spending time with family and loved ones! We can all give thanks however, for the abundant blessings God has placed in our lives.
December is also a time when households often focus on year-end charitable giving and tax planning. Have you considered giving the gift of appreciated stock for the benefit of your parish or to support archdiocesan ministries? Following several years of gains in U.S. stock markets, many stocks have experienced significant appreciation compared to the time when originally purchased.
When appreciated stock is sold, the profit is typically taxed at the prevailing capital gains tax rate. Alternatively, when donating appreciated stock, the Internal Revenue Service may permit the full donated value of the stock to be claimed as a charitable deduction. The income tax savings through a gift of appreciated stock can be significant, as depicted in the following example.
Stock Name:
Bed Bugs Inns
Original Purchase Amount:
$10,000
Current Market Value:
(eligible for charitable deduction)
$25,000
Appreciated Increase:
(subject to capital gains tax if sold)
$15,000
| | |
| --- | --- |
| Income Tax Savings if Stock is Gifted: | $7,250 (estimated at 29%) |
| — OR — | |
| Capital Gains Tax Due if Stock is Sold: | $3,750 (estimated 25%) |
If your year-end tax planning includes charitable giving considerations, donating appreciated stock may be an excellent opportunity to increase the level of giving to your church, Archdiocese, or other preferred non-profit organization. As always, donors are encouraged to consult with a qualified tax professional to determine tax savings for specific circumstances.
A simple stock gift transfer form is available on the Archdiocese of Louisville's website or by clicking here. For more information, contact Melody Denson, Director of Mission Advancement, at the Archdiocese of Louisville at (502) 585-3291, ext. 1117 or by email at mdenson@archlou.org.
May you and your loved ones have a blessed Advent Season and a wonderful Christmas!