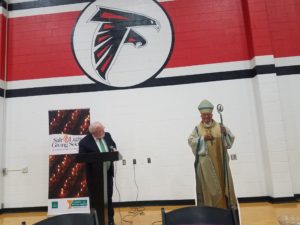 "As each one has received a gift, use it to serve one another as good stewards of God's varied grace." -1 Peter 4:10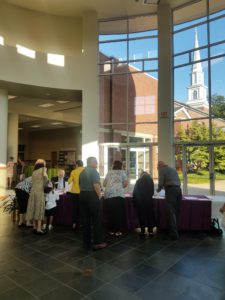 On September 4, 2019, in the gymnasium of Holy Spirit Catholic School, over 300 of the faithful gathered for the annual Salt & Light Giving Society Dinner. It is inspiring to see so many stewards of God's grace gathered together to hear the good news of how they are making a difference through the 24 counties of the Archdiocese.
This year, in Archbishop Kurtz's absence, Very Reverend Martin Linebach and Dr. Brian Reynolds delivered messages of gratitude, hope, and inspiration to the members of the Salt and Light Giving Society. They shared an update on Archbishop Kurtz's health, gave an overview of the various good works from the Catholic Services Appeal, and shared personal testimony to their support to the ministries of the Archdiocese.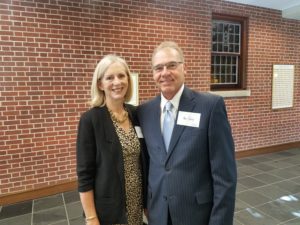 The Salt & Light Giving Society consists of over 2,000 households who have answered the call to make a leadership gift to the Catholic Services Appeal. Their willingness to share their blessings with the people of God is a great example of living the Word of God.  If you are interested in how you can become part of this honored group of people, or if you want more information on the Catholic Services Appeal and the ministries it supports, visit www.ArchLou.org/SaltandLight.
Enjoy some photos of the evening below. We hope to see you at the dinner next year!