First Steps on the Journey of a Lifetime
By Leisa Schulz, Superintendent of Schools for the Archdiocese of Louisville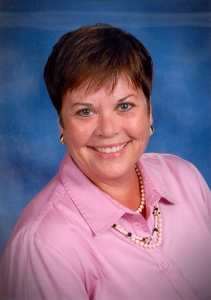 "A journey starts with the first step," and more than 19,500 students will take their first steps into our Catholic schools as the 2017-18 school year begins.  As with any journey, the first steps are filled with excitement and a bit of apprehension.  Some students in kindergarten and preschool will be entering school for the first time, and students in grades 8 and 12 will be stepping into their last years at particular schools.  All students are experiencing new beginnings with grade-level changes and new teachers.
Our Catholic schools are welcoming faith communities that provide our students safe and exciting learning environments where students are challenged academically through high expectations and real-world learning.  During their time in Catholic schools, our students achieve academically in elementary schools whose test scores rank in the top 15% in the country, and they graduate from high schools where 97% of students go on to college or other post-secondary study.  Our students are formed in the Catholic faith where they develop relationships with Jesus Christ in communities focused on prayer, learning, and stewardship.
During the 2017-18 school year, we welcome kindergarten students who are older as they turned five by August 1 instead of the previous date of October 1.  Our students will experience the excitement of a solar eclipse within the first weeks of school.  Many schools are planning activities and curriculum to coincide with this real-world opportunity.  Curriculum in social studies, physical education, and technology are revised and reflect the latest content information and teaching techniques.
In social studies, the new inquiry-based curriculum utilizes practices of gathering and using evidence, chronological reasoning and causation, comparison and contextualization, geographic reasoning, economics and economic systems, and civic participation to grow students' social science and historical thinking skills.  The revised physical education curriculum recognizes that students are called to use their God-given gifts to maintain a healthy mind and body.  It provides a foundation for lifelong healthy living by emphasizing fitness, nutrition, positive social behavior, and stress management.  The technology curriculum emphasizes the standards of empowered learner, digital citizen, knowledge constructor, innovative designer, computational thinker, creative communicator, and global collaborator.
Three schools-Saint Rita School, DeSales High School and Saint Xavier High School-will begin implementation of strategies focused on learning equity.  Learning equity ensures students receive content in a culturally relevant manner, provides students with the necessary skills to access the content, and assists students in developing nurturing relationships with adults within the school.  Through differentiated activities, learner engagement, and assessment strategies, these schools are committed to enhancing opportunities for students by transforming how individuals experience institutions and how institutions experience individuals.
Our students form themselves in faith and academics so they are able to step beyond the school walls and serve others within the community.  Catholic schools play a vital role in the Church's mission of evangelization.  Students are aware of world events, and they are responsive as they live their faith in union with those around the world.
Students will have the opportunity to share the gifts of Catholic social teaching through their service in the areas of solidarity, hunger and food, emergencies, migration, peacebuilding, health, water, climate change, and human trafficking.  In these areas of social concern, our students are called to listen, reflect, and act.
As our students take steps to enter Catholic schools this fall, they are also taking steps to go out into our community and serve others through what they have learned, their individual gifts and talents, and in the service God has called them to perform.
Throughout the learning process, Catholic schools are working in partnership with families and providing opportunities for parents to be engaged in faith and learning communities. As a result, parents are able to develop their own faith lives, build supportive relationships with other parents, and create social networks.
It may seem simple to take one step; however, that one step is a step of courage that leads to a wonderful school year filled with learning and growth.  That first step also leads to a second, third, and fourth step, and ultimately, to a journey of a lifetime where students in Catholic schools grow in learning, faith, and service.