Thank you to all of the pastors, pastoral administrators, parish staff, Archdiocesan staff, and volunteers that helped make this year's Catholic Services Appeal a success. Here are a few highlights of this year's Appeal:
$3,999,755 was raised in support of ministries and services of the Archdiocese of Louisville.
13,248 donors made the choice to participate in this year's Appeal.
60 parishes met or exceeded their 2018 CSA donor participation goal!
Highest percentage of CSA fundraising goal:

·         Good Shepherd, Columbia

·         Holy Name

·         Emmanuel

Highest percentage of donor participation goal:

·         Holy Name

·         Christ the Healer

·         Saint Joseph, Louisville

Highest dollar amount raised in the CSA:

·         Holy Trinity, Louisville

·         Saint Margaret Mary

·         Saint James, Elizabethtown

Highest donor participation:

·         Saint Bernadette

·         Saint Margaret Mary

·         Saint James, Elizabethtown
(numbers as of June 20, 2019)
Sneak peek of CSA 2019
Although we are winding down the 2018 Catholic Services Appeal, the 2019 Appeal is well under way! We are currently filming the new video which will debut in late September. Be on the lookout for some of these familiar faces.
Thank you to St. Bernadette in Louisville and Basilica of St. Joseph Proto-Cathedral in Bardstown, KY for letting us film on their beautiful campuses. Also, a huge thank you to the creative minds at Current360 who always put together such a wonderful video.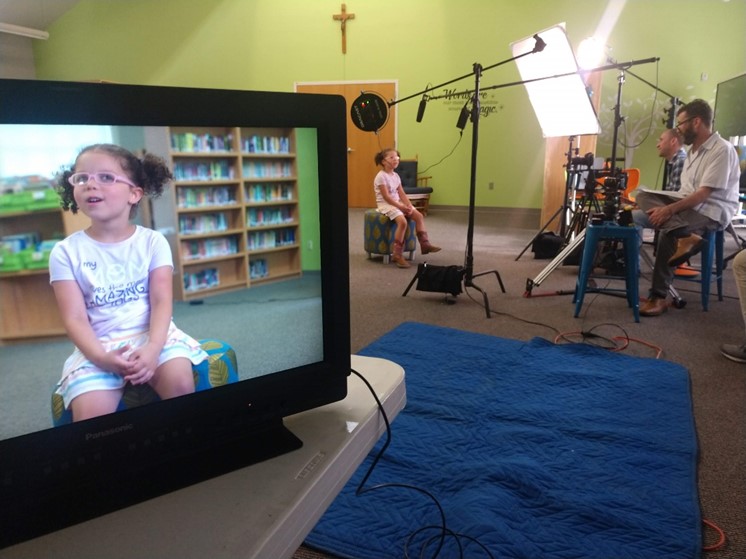 "Out of the mouths of babes…"
We had such a wonderful time interviewing some of the Faith Formation students at St. Bernadette. The Catholic Services Appeal funds a number of training programs and certificate classes for catechists. These courses provide excellent training to make sure our Young Church (and adults!) are formed as intentional disciples with hearts on fire for Christ!
Want to know how the Young Church wants to change the world? Stay tuned in September to find out!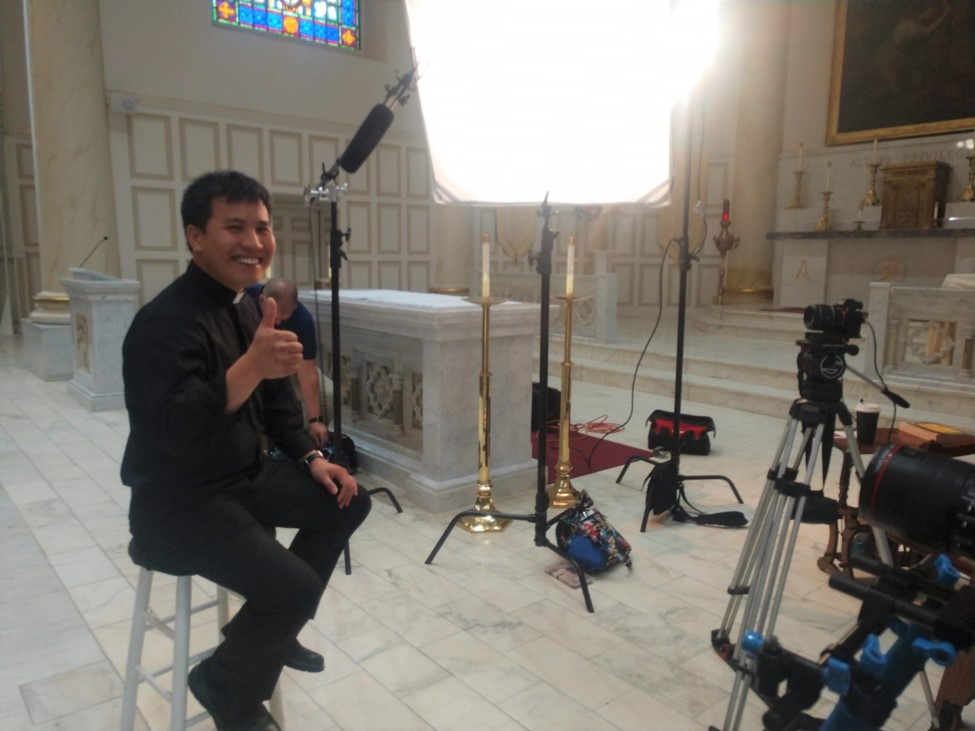 Fr. Minh Vu, associate pastor at Basilica of St. Joseph Proto-Cathedral, gives a big thumbs up right before filming. Fr. Minh shares stories from his first year as an ordained priest and the joys that come with living in a beautiful community like Bardstown, Kentucky.