Catholic Enrichment Center
Who We Are
The Catholic Enrichment Center (CEC) is an extension of the Archdiocese of Louisville's Office of Multicultural Ministry (OMM). It was established in the spring of 2000 to provide holistic cultural enrichment, formation, academic development, and outreach ministry from an intergenerational family perspective. It builds on the assets of the family and the community while capturing the volunteer's spirit. Though primarily serving the people of West Louisville, the CEC is a community gathering place where all are welcome. At the CEC people are able to find answers that enhance one's life from a holistic perspective.
Contact Information
Hours:
Monday – Thursday, 9:00 a.m. – 8:00 p.m.
Friday, 9:00 a.m. – 4:30 p.m.
Saturday, 9:00 a.m. – 2:00 p.m.
Sunday, Closed
Catholic Enrichment Center (CEC)
3146 West Broadway
Louisville, KY 40211
Phone: 502.776.0262
Email: cec@archlou.org
Fax: 502.776.1962
Archdiocese of Louisville
Office of Multicultural Ministry
1200 South Shelby Street
Louisville, KY 40203
Phone: 502.636.0296
Email: omm@archlou.org
Fax: 502.636.2379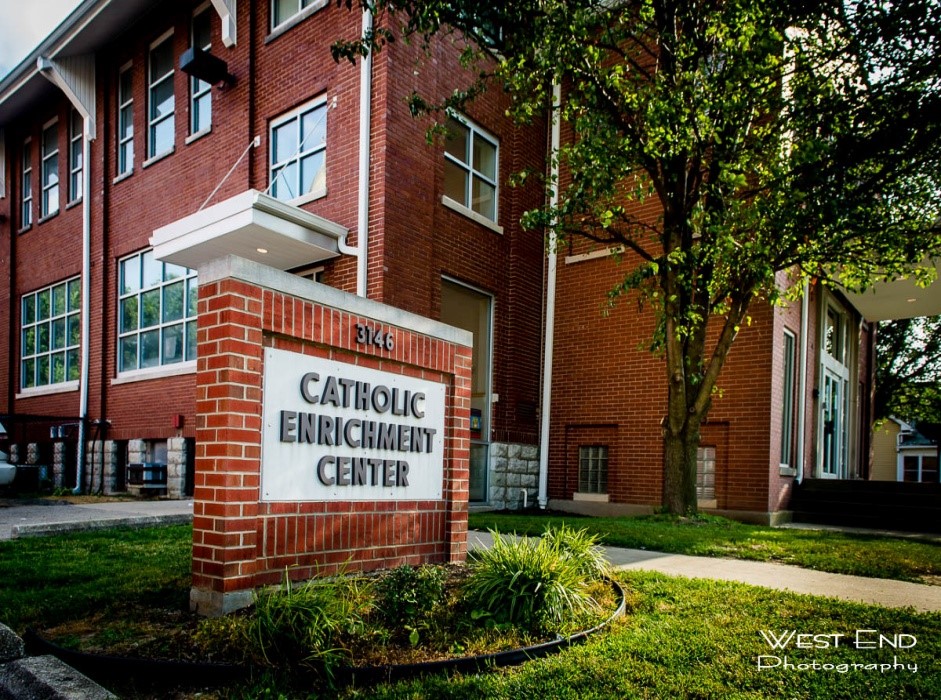 Sample of Programs at CEC
Community Outreach
Voter Education/Registration Programs
Plato Institute
Veterans' Appreciation Luncheon
Heroes of Hope Celebration
Imani Male Retreat
Foster Care Education and Recruitment
Citywide Kwanzaa Celebration
Male Style Show
Healthy Cooking Classes
Family Life Skills Outreach
Camp Africa Inspire Summer Program for Grades 1-8
After School Academic and Cultural Enrichment Program
Community Health and Wellness Fair
Computer Classes
Zumba Classes
Dare to Care Produce, Pantry, and Commodities Programs
Spring Break Camp for Grades 1-8
ACT/SAT Prep
Children's Dance Classes
Back to School/College Fair
Senior Outreach
Annual Pre-Derby Extravaganza
Sewing and Quilting Circle
Advent Retreat and Faith Development
Halloween Costume Party
Speakers, Workshops, Trips, and Social Events
Volunteer Opportunities
Are you interested in…..
Serving Others?
Consider:
Helping to prepare and distribute food in the Dare to Care programs
Assisting with set up/take down for events that aid seniors, families, and or children
Answering questions for those who call or come to the CEC
Using Your Skills?
Consider:
Teaching a class
Tutoring in our After School Academic Enrichment Program
Baking a cake to support an event or fundraiser
Acting as an emcee
Trying Something New?
Consider:
Serving as an ambassador to promote CEC events in the community
Soliciting donors or sponsors
Using a computer and/or IP phone to do light receptionist work
Joining a board or council to advise the CEC or OMM