From the Desk of the Chancellor
By Dr. Brian B. Reynolds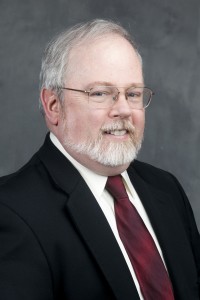 Late in 2016, our Archdiocese received a wonderful gift in the form of a $1 million grant from the Lilly Endowment.  This grant is designed to support diocesan and parish pastoral leaders by enhancing organizational effectiveness and by improving leadership and financial literacy skills among these leaders. The experience of the Lilly Endowment with Church organizations indicates that mission effectiveness will be strengthened with strategic investments in these areas. Our own research among priests and lay staff indicated opportunities in four areas:
I.  Need for Comprehensive Leadership Development.  Both our priests and lay ministers expressed high satisfaction with their pastoral skills such as listening, collaboration, communications, and spiritual leadership.  However they reported low satisfaction with parish financial management, fundraising, recruiting volunteers, stress management, and managing conflict.  While recognizing areas of needed improvement, both groups noted the difficulty of participating in professional development due to lack of time, heavy workloads, and limited resources.
II. Need for Improve Organizational Financial Literacy. Priests and lay ecclesial ministers reported a lack of training and some degree of vulnerability regarding their ability to manage finances and other administrative tasks as part of their job responsibilities.  We heard pastoral leaders express a type of dualism between ministerial activity and administration and finances.  Many priests and lay ministers experience administrative tasks as a burden or a restraint that they see as contrary to their call to serve.  By comparison, some parish business managers and diocesan leaders see the need for better organizational systems, yet find their more ministry-focused colleagues resistant to good business practices.
III. Lack of Personal Financial Literacy.  As found in similar studies of the general public, our pastoral leaders struggle to save money and have accumulated significant debt.  Many of our colleagues have no financial plan, and there is great confusion about matters such as taxes and investments.
IV. Concerns about Retirement Readiness.  Our research found many participants are concerned about how they will be able to afford to retire.  83% of priests surveyed and 74% of the lay ministers studied were above age 50, yet half of our priests and lay ministers have less than $100,000 saved for retirement.  Fears about a stable financial future are well founded.
This research formed the basis of our grant request to Lilly Endowment.  The funds we received will be used for new training programs for priests and lay ministers that develop leadership competencies while others focus on financial management skills and personal financial literacy. The core of this grant is the belief that improving leadership, organizational, and financial skills will lead to stronger mission effectiveness.
In addition to training opportunities and financial literacy, the Lilly Endowment grant is addressing parish vitality through the parish discernment process that is being piloted this spring and summer, with additional waves planned for 2017-2018. Based upon Archbishop's pastoral letter: Your Parish: The Body of Christ Alive in Our Midst, the parish discernment process will ask each parish to discern how it can answer God's call, especially in the priority areas identified in the pastoral letter: supporting family life, providing formation and education for all ages, and reaching out to serve those in need.
A third use of the grant will be to redesign the employee retirement program. Our hope is to make changes that will facilitate greater personal savings over a longer period of time, allowing for a more secure retirement.
Finally, the grant will allow us to create a ministry support fund to provide direct assistance for our pastoral leaders facing a severe financial crisis.
I am grateful to the Lilly Endowment for its vision and generosity in assisting the Archdiocese with these opportunities and look forward to seeing the impact of this three-year grant on our pastoral leaders and parishes.