Catholic Services Appeal: A Personal Reflection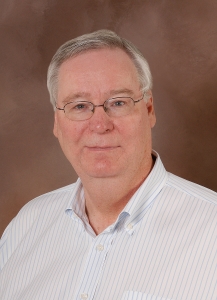 By Dan Kelley
Each year when I receive Archbishop Kurtz's letter inviting me to contribute to the Catholic Services Appeal (CSA), I take a moment to reflect on my life as a Catholic and to determine what role I must play in the vibrant life of the Archdiocese of Louisville. While there are many worthwhile organizations seeking donations, I believe the Catholic Services Appeal has earned my steadfast commitment. There are myriad reasons for Catholics to contribute to the CSA, but I am going to share with you three key reasons for my own support.
The Catholic Services Appeal supports over 100 vital programs, ministries, and services that might struggle to serve their clients without the funding that the CSA provides. These programs are all essential to the Church and its goal of bringing Christ to others. They help bring assistance to the poor and needy, enhance our worship lives, promote lifelong formation for all Catholics in the Archdiocese, promote vocations to religious life, and provide invaluable support to our parishes and schools. The scope of these works is well beyond the ability of any single parish to respond. So, my first reason for supporting the Catholic Services Appeal is that I see a great need for the programs and ministries it supports. They do great work.
I think all Catholics are familiar with these words from the Gospel according to Saint Luke: "To whom much has been given, much will be required." This is a recurring theme of Father Mark Spalding's homilies at my parish, Holy Trinity. I know that I have been blessed by God and I feel motivated to share my blessings with others. Making a meaningful gift to the Catholic Services Appeal is an important step in following the path of Christian stewardship, of sharing our time, talent, and treasure with others. So, my second reason for supporting the Catholic Services Appeal is that it is a call to action and, fortunately, I have the capacity to respond favorably.
I'm also mindful of the fact that I am a great beneficiary of the Catholic Services Appeal, and that is my third reason for contributing to CSA each year. I benefit from a wide variety of programs its funding supports in the areas of worship and lifelong formation, but from my point of view the CSA's support of the Vocation Office is of paramount importance. Certainly this affects all Catholics in the Archdiocese of Louisville, and we are enjoying some very encouraging results from that office's work. We now have a total of 18 men studying for the priesthood, which is the highest number of seminarians we have had in many years. It is good to know that many other men and women have discerned a vocational calling, no doubt due in large measure to the Vocation Office, and will one day begin addressing the needs of this Archdiocese's Catholics.
So, I am motivated to answer this call to partner in the work of the Archdiocese of Louisville by contributing to the Catholic Services Appeal. I see a great need, I feel a call to respond, and I acknowledge that I benefit enormously from the ministries, programs, and services that the CSA funds. I encourage all my fellow Catholics of the Archdiocese of Louisville to contribute as well. As Pope Francis has stated, "Everyone is called, everyone is sent."
Daniel Kelley is a member of Holy Trinity Parish in Louisville, Ky.