A Journey Through the Catechism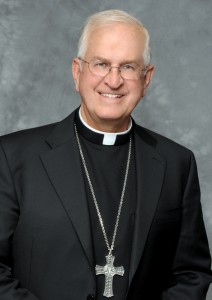 A Message from Archbishop Kurtz
During these last four and one-half years, the Why Catholic process has focused on the Catechism of the Catholic Church as a guide to understanding what we believe and how we pray as Catholic Christians.  We have explored the sacraments, prayer, the Creed, the sacred liturgy, and the moral and social teaching of the Church.  I thank you for your participation, which is a testament to your deep commitment and dedication to your faith. I hope you found this process informative and inspirational.
Before the last season began, I wrote that my prayer is that you will conclude this Why Catholic process with the confidence and missionary fervor to share the great gift of faith that you have received. Now that Why Catholic is complete, keep the momentum going and participate in other opportunities to deepen and share your faith. On this page you will find provide possible resources for continuing the small Christian community faith-sharing component as well as other adult education possibilities, both online and in person.  Many of you also took to heart the weekly challenge to "live the good news" found in your Why Catholic booklets through acts of service and outreach, which are always needed.  Please continue to provide leadership and leaven in your parish communities.
If you are looking for additional suggestions on next steps, consult the person in charge of faith formation at your parish or contact our Director of Evangelization, Sal Della Bella at sdellabella@archlou.org or 502/585-3291.
As we conclude our experience with Why Catholic, I would like to express my deep appreciation to the clergy, parish catechetical leaders, Why Catholic coordinators, small group leaders, and archdiocesan staff who worked so hard to make this process a success.  During the four and one-half years, more than 90 parishes participated in some way in Why Catholic with a high of 10,000 individuals in small groups, countless more in large group activities, and another 105 in online programs in more recent years.
Remember to always pray first, to believe, and to live the gift of faith you have been given. May God bless you!
For a sampling of small group resources post Why Catholic? click here
To take an online survey regarding your Why Catholic? small group experience click here